Chris Smith and Sean Bagshaw talk luminosity masks, one-click post-processing apps and the Out of Acadia conference.
In this episode of F8 | The Photographers Perspective podcast Chris Smith, the creator of the Out of Chicago photography conference series, chats with Sean Bagshaw. They discuss a wide range of photography topics including some details about the Out of Acadia conference Chris will coordinate in October 2020.
The two also chat about replacing skies, one-click photo post-processing apps, and why they both prefer to get granular in their editing.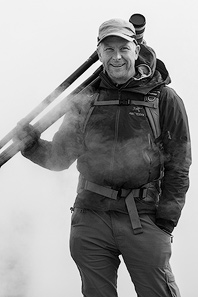 Sean is an outdoor photographer, digital image developing enthusiast and photography educator based in Ashland, Oregon, where he resides with his wife and two sons. His previous career as a science teacher makes photography education a good fit. Sean teams up with fellow Photo Cascadia members leading workshops. He also teaches digital image developing classes, lectures and offers a series of Photoshop video tutorials.
More posts by Sean     Visit Sean's Image Gallery    Visit Sean's Website