Central Oregon Landscape Photography Workshop with Sean Bagshaw and Zack Schnepf
June 14, 2019 @ 7:00 pm

-

June 16, 2019 @ 7:00 pm

$450
Join Sean Bagshaw and Zack Schnepf for this weekend workshop in spectacular Central Oregon. We'll be visiting some of the crown jewels of the area. The exact locations will be determined based on seasonal conditions and weather in order to best take advantage of the photographic potential. During our field sessions, we will cover concepts like mastering the technical aspects of equipment, how to work with available light, building strong composition and problem-solving. This workshop is intended for students of all skill levels and experience.
We will also be demonstrating post-processing techniques each day in our hotel conference room. We'll be covering beginning and advanced techniques using Lightroom, Photoshop and the TKActions panel to craft compelling landscape images. We will also be including some time after the presentations to answer questions and offer one on one help.
What to expect:
Expect beautiful locations and long days. Late Spring is a prime time to photograph in Central Oregon. This means early mornings and late evenings chasing the light. Be ready for extreme temperatures, especially cold. Even though it's almost summer and daytime highs are usually in the 70s, it can be below freezing at sunrise, especially in the mountains. Bring warm clothes and a hat and gloves to help stay warm in the field.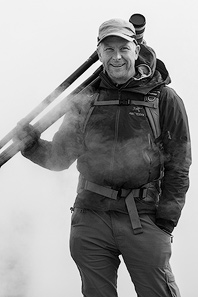 Sean is an outdoor photographer, digital image developing enthusiast and photography educator based in Ashland, Oregon, where he resides with his wife and two sons. His previous career as a science teacher makes photography education a good fit. Sean teams up with fellow Photo Cascadia members leading workshops. He also teaches digital image developing classes, lectures and offers a series of Photoshop video tutorials.
More posts by Sean     Visit Sean's Image Gallery    Visit Sean's Website