All this snow around here really has me longing for some backcountry hiking. Don't get me wrong, I love the snow, and I'm really excited about shooting winter in the Dolomites next week with Erin Babnik, but I also love alpine wildflowers and clear, calm, glacial lakes. Enjoy this blog from 2012.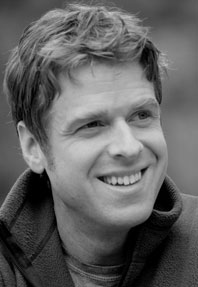 Location: Spokane, Washington
Website: www.chipphillipsphotography.com
Instagram: www.instagram.com/chipphillipsphoto
Facebook: www.facebook.com/chipphillipsphoto
Chip Phillips began his relationship with photography in 2006 when his father gave him his old Pentax Spotmatic film SLR camera. Chip was immediately hooked and soon made the transition to digital. Given his lifelong love of the outdoors, he naturally made the progression to focusing on landscape photography. A professionally trained classical musician, Chip also performs as Principal Clarinet with the Spokane Symphony Orchestra, and is Adjunct Professor of Clarinet at Gonzaga University. Chip resides in Spokane Washington with his wife and son.