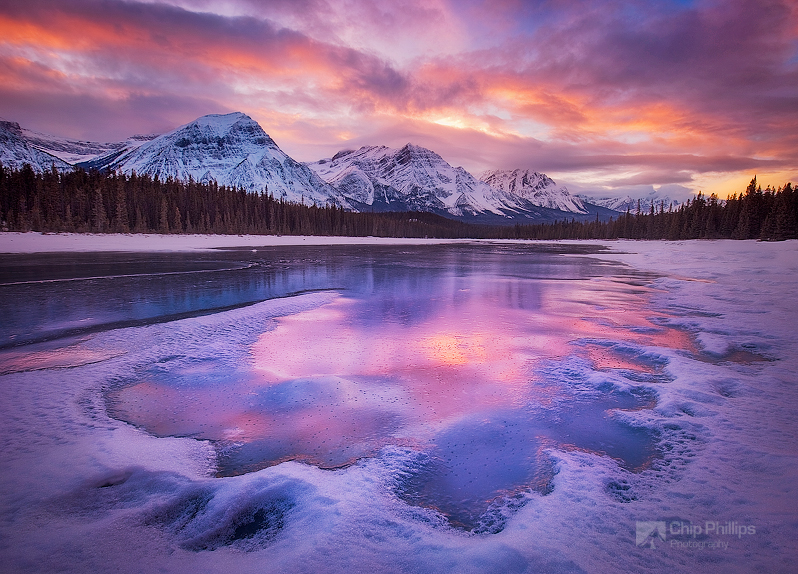 One of the first figures in the world of landscape photography to inspire me was Galen Rowell. Although I started my journey into photography after the legendary landscape photographer, mountaineer, writer, and conservationist tragically passed away, his life and works hold a singular importance on my development as an artist.
"My interest in photography did not begin with a burning desire to see the world through a camera. It evolved through an intense devotion to wilderness that eventually shaped all parts of my life and brought them together." -Galen Rowell
"…My style of participatory photography is [different] compared to that of an observer with a camera who is not part of the events being photographed. It is the difference between a landscape viewed as scenery from a highway turnout and a portrait of the earth as a living, breathing being that will never look the same way twice."    -Galen Rowell
Galen Rowell, 1940-2002, was born in California's Bay Area to Edward Rowell, a college professor, and Margaret Rowell, an internationally renowned concert cellist. He was raised with a love of nature and wilderness. As a young man, he developed a passion for climbing and mountaineering, and his photography naturally grew out of a desire to document the incredible sights he would experience. In 1972, he sold his automotive repair business and devoted himself full-time to photography. Soon he was shooting for major publications like National Geographic. In addition to his renown as a photographer, he was an accomplished writer, having published articles on photographic technique, conservation, and humanitarianism. He published eighteen books, and his book "In the Throne Room of the Mountain Gods," from 1972, about the history of mountaineering on K2, is considered a classic of mountaineering writing. His 1986 book, "Mountain Light: In Search of the Dynamic Landscape" is a personal favorite of mine. It's a guide to Rowell's philosophy, technique, and knowledge, and I highly recommend it to photographers and photography fans alike. Rowell described his photographs as "dynamic landscapes," owing to the fact that the light and conditions are in a constant state of change, and that can greatly influence an image. Rowell described his "dynamic landscapes" as "photographs that combine a personal vision with splendid natural events. The results are images that depict landscapes not only as recognizable natural scenes, but also as what appear to be unrepeatable moments that evoke strong emotions."
As a climber and mountaineer, Rowell left his mark on the world as well. His list of accomplishments is long: more than one hundred first ascents of technical climbs in the Sierra Nevada, first one-day ascents of Denali and Kilimanjaro, and at age 57, oldest person to climb Yosemite's El Capitan in one day, to name just a few.
On August 11, 2002, Rowell and his wife Barbara were killed in a plane crash in the Eastern Sierra, on their way back from a workshop. He was 61.
Rowell has influenced me personally as a photographer in many ways. His images have saturated color and dynamic range, due in part to his use of his own set of graduated neutral density filters, which he developed himself and had produced by Singh-Ray. The aspect of photographer as adventurer, molded by his extensive mountaineering experience, also inspires me. He carried equipment as light as possible, so he would be unencumbered by heavy equipment and get the shot in the moment of magic. I'd never before considered that photography like that could exist. He embodied the archetype of the explorer-adventurer-photographer, that so many of us today aspire to be. His death was an unfathomable loss to the many worlds he walked in, and sometimes I wonder how landscape photography today would be different, had he lived. What would he think of us landscape photographers here in 2018? Regardless, we all owe him an immense debt of gratitude and respect for the paths he forged, and the artistic legacy he left.
"The possibilities of integrating light with landscapes are infinite, and it is the photographer's task to choose moments that best express the meaning of the subject. The search for rare situations where light underscores meaning is a major part of why photography continues to hold my interest over the years. I almost never set out to photograph a landscape, nor do I think of my camera as a means of recording a mountain or animal unless I absolutely need a 'record' shot. My first thought is always of light." -Galen Rowell
For copyright reasons I haven't included any images in this article. Please visit http://www.mountainlight.com to view his work.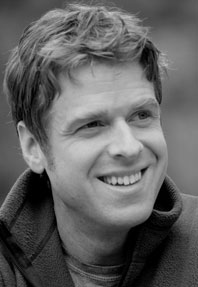 Location: Spokane, Washington
Website: www.chipphillipsphotography.com
Instagram: www.instagram.com/chipphillipsphoto
Facebook: www.facebook.com/chipphillipsphoto
Chip Phillips began his relationship with photography in 2006 when his father gave him his old Pentax Spotmatic film SLR camera. Chip was immediately hooked and soon made the transition to digital. Given his lifelong love of the outdoors, he naturally made the progression to focusing on landscape photography. A professionally trained classical musician, Chip also performs as Principal Clarinet with the Spokane Symphony Orchestra, and is Adjunct Professor of Clarinet at Gonzaga University. Chip resides in Spokane Washington with his wife and son.