I was recently working on an order for fairly large prints (30×45 and 40×60) and thought it might be helpful to give a look at the steps I follow when profiling for optimal colors, brightness and contrast (soft proofing), creating small test prints (hard proofing), enlarging the image and making sure the full-size image is as clean and sharp as possible before uploading it to the print lab.
If you have been anxious about printing your images big, I hope you find this video tutorial helpful. If you have questions I didn't cover in the tutorial leave them in the comments below or over on my YouTube channel.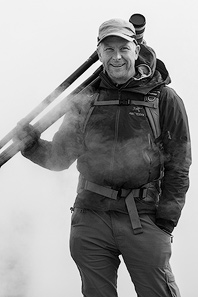 Sean is an outdoor photographer, digital image developing enthusiast and photography educator based in Ashland, Oregon, where he resides with his wife and two sons. His previous career as a science teacher makes photography education a good fit. Sean teams up with fellow Photo Cascadia members leading workshops. He also teaches digital image developing classes, lectures and offers a series of Photoshop video tutorials.
More posts by Sean     Visit Sean's Image Gallery    Visit Sean's Website