On November 20 I sat down (virtually) with Matt Payne to chat about landscape photography for his podcast,
F-Stop Collaborate and Listen.
We had a great time talking about a variety of topics including
– Our respective journeys into landscape photography
– How to create visual impact in your photography
– Motivations to keep shooting
– The creation of Photo Cascadia
– Conservation and the sharing of locations
You can listen to our conversation here
(email subscribers may need to click the link above to listen on the web): Make sure to go to the
podcast page
to check out the other great conversations Matt has recorded with photographers like
Also, since we recorded our conversation,
F-Stop Collaborate and Listen is being featured by Outdoor Photographer Magazine
and will also be available on their website every month, so congratulations to Matt on that!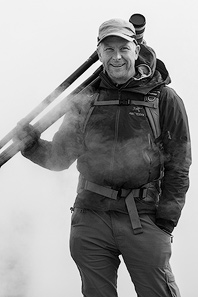 Sean is an outdoor photographer, digital image developing enthusiast and photography educator based in Ashland, Oregon, where he resides with his wife and two sons. His previous career as a science teacher makes photography education a good fit. Sean teams up with fellow Photo Cascadia members leading workshops. He also teaches digital image developing classes, lectures and offers a series of Photoshop video tutorials.
More posts by Sean     Visit Sean's Image Gallery    Visit Sean's Website