Within the past two months, two separate campgrounds have been closed to tent camping due to bear encounters in Glacier National Park. While I was visiting Glacier this past July, the Many Glacier campground was closed to everything except hard-sided trailers and RVs. A black bear had obtained a food reward breaking into a trash can that wasn't fully closed, and was later seen sniffing around a tent at the nearby campground. Recently there was a closure at the Rising Sun campground along the shore of Saint Mary Lake. A black bear clawed and shook a tent, and entered the vestibule. Luckily the tent was unoccupied and nobody was hurt. Most recently, Signal Mountain Road in Grand Teton National Park was closed due to visitors feeding bears one night, and park staff and visitors were bluff charged by a female grizzly with cubs the same night. With this recent spike in bear related closures, I thought I might write to discuss some basic bear safety tips that I have learned to live by since first venturing into the backcountry some 36 years ago.

In 1989, as a teenager on a backpacking trip to the Enchantments in the Alpine Lakes Region of Washington State, I learned the hard way how to properly stow food. I woke up at 6:00 in the morning to my friend sitting up in the tent who says "Dude, look" and points to a huge black bear walking past the front of our tent just feet from the door. Both of us watch as the bear slowly walked up to the tree where we had hung the bag of food. Upon reaching the tree, he simply stood up on his hind legs, reached up with his paw, and with one swat grabbed the bag down. This was the beginning of a 5 day trip, so, although I was frightened, I was also worried about our food supply for the rest of the trip. Luckily, most of the food was unappealing to the bear, but he managed to sample quite a few pouches before giving up. We were lucky that nobody got hurt, and that we had enough food left over to ration out over the next few days. As it turns out, there are a couple of really important details about hanging food, and we didn't follow any of them. Hang food 200 feet from the tent. Find a branch so the food bag ends up 15 feet off the ground and 10 feet out from the trunk. Also, you will want to hang your cookware as well. On a long trip, all these can add up to quite a bit of weight so make sure you have a long enough and strong enough rope for the task. If you will be camping in an area without any tall trees, which includes pretty much anywhere at higher elevations above tree line, I recommend a couple of alternatives. One that I have used and have found to be very convenient is the Ursack. These, when used in combination with their odor barrier bags, provide a very lightweight and convenient way to safely store food. The Ursack is basically a lightweight, extremely strong, bear proof bag that can be tied to a tree with a special knot and will keep food safe from bears and other creatures. Double check the guidelines first, as these bags aren't approved for all backcountry wilderness areas. Another alternative that I have used many times, especially at the ocean, is a bear canister. These are very convenient but the main thing I don't like about them is the weight, and the space that they take up. They are great for short overnight hikes to the beach though, and are free to borrow and use in many National Parks.
Don't have any food in your tent. Make sure that you have checked all of your stuff and cleared out any food items so that nothing ends up sleeping in the tent with you. While in grizzly country I take this one step further and make sure that I don't have any toiletries, chap stick, toothpaste, or really anything with a scent remaining in the tent with me while I sleep. I don't usually do much cooking besides pouring boiling water into a pouch, but if you do it is wise to even hang the clothes that you cooked in. Also, make sure to cook and eat your food away from the tent. If you are picnicking in bear country, make sure to use the bear boxes and never leave any food out unattended, for even a minute.
I always carry bear spray, and have it on me while at camp. It is always best to hike in groups, but as photographers there are those times when it is necessary to hike alone. When this is the case, I always carry bear spray and have it handy at all times. Also, and this is very important, I make lots of noise. I sing, bang my poles together, and I have a bluetooth speaker turned up all the way blaring podcasts attached to my waist belt. These methods seem to work pretty good so far, as I have yet to see a grizzly bear while out late or early on the trail by myself.
Being wise while in bear country is important to our safety, but there is another point to all this that many people might not know. If a bear becomes curious and gets into food, it is now considered a problem bear. A bear that knows that it can get food from humans is dangerous. As a problem bear, this bear will likely be captured and often euthanized. So, for your safety, and for the lives of these majestic creatures, practice good bear safety!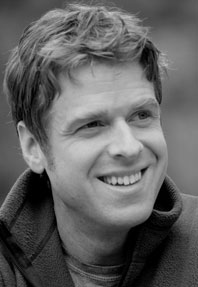 Location: Spokane, Washington
Website: www.chipphillipsphotography.com
Instagram: www.instagram.com/chipphillipsphoto
Facebook: www.facebook.com/chipphillipsphoto
Chip Phillips began his relationship with photography in 2006 when his father gave him his old Pentax Spotmatic film SLR camera. Chip was immediately hooked and soon made the transition to digital. Given his lifelong love of the outdoors, he naturally made the progression to focusing on landscape photography. A professionally trained classical musician, Chip also performs as Principal Clarinet with the Spokane Symphony Orchestra, and is Adjunct Professor of Clarinet at Gonzaga University. Chip resides in Spokane Washington with his wife and son.