Sean Bagshaw Will Speak At The Irish Light Festival in Dublin, Ireland
Registration and more information
"IRISHLIGHT is a landscape photography festival with a range of events that we hope will help to inspire and educate the landscape community in Ireland and abroad.
The festival is run by Peter Gordon and Jelena Derk as a forum to pull the best professional Irish based landscape photographers together, bring international photographers to Ireland while also mobilizing the amazing enthusiast talent that exists both here and abroad."
In addition to Sean, presenters this year include Marc Adamus, Joel Tjintjelaar and Paul Sanders.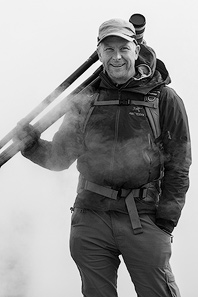 Sean is an outdoor photographer, digital image developing enthusiast and photography educator based in Ashland, Oregon, where he resides with his wife and two sons. His previous career as a science teacher makes photography education a good fit. Sean teams up with fellow Photo Cascadia members leading workshops. He also teaches digital image developing classes, lectures and offers a series of Photoshop video tutorials.
More posts by Sean     Visit Sean's Image Gallery    Visit Sean's Website