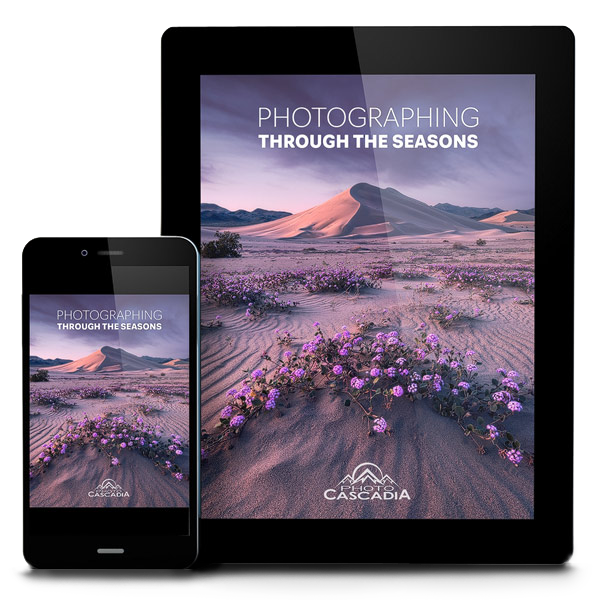 The Photo Cascadia team is thrilled to announce our first eBook collaboration, Photographing Through the Seasons. More than two years in the making, this unique book combines our collective knowledge of the western United States with a wealth of advice and recommendations for photographing nature in every season.
Packed into its 219 pages are regional pointers and post-processing guidance for each season, plus one hundred photographs with behind-the-scenes insights for each one. Also included are 49 Nature Tips to help our readers to protect, respect, and preserve all types of natural environments.
To celebrate the launch of this exciting new book, we are offering an early-bird discount of 15% off of the regular price through Cyber Monday (December 2, 2019). Use code photocascadiaseasons15 at checkout to receive this discount and be sure to share the code with any photographers you know who enjoy photographing nature.
Click below to learn more about Photographing Through the Seasons by Photo Cascadia.